Northridge Developments Ltd. has been delivering exceptional service and outstanding value to our customers since establishing in 1998. Over the years, we have continued to expand on our services to our customers in Newfoundland and Labrador.
In choosing Northridge, you are choosing excellence. We offer you a highly specialized team with decades of experience for your mechanical needs. It is with great pride that we serve you with professionals trained and certified in the areas of engineering, plumbing, heating, HVAC, refrigeration, and controls - allowing us to offer you completed projects in one stop.
Northridge Developments Ltd. is committed to your mechanical project, big or small. No matter the project, you receive first-rate services coupled with the premium value – we aim to please!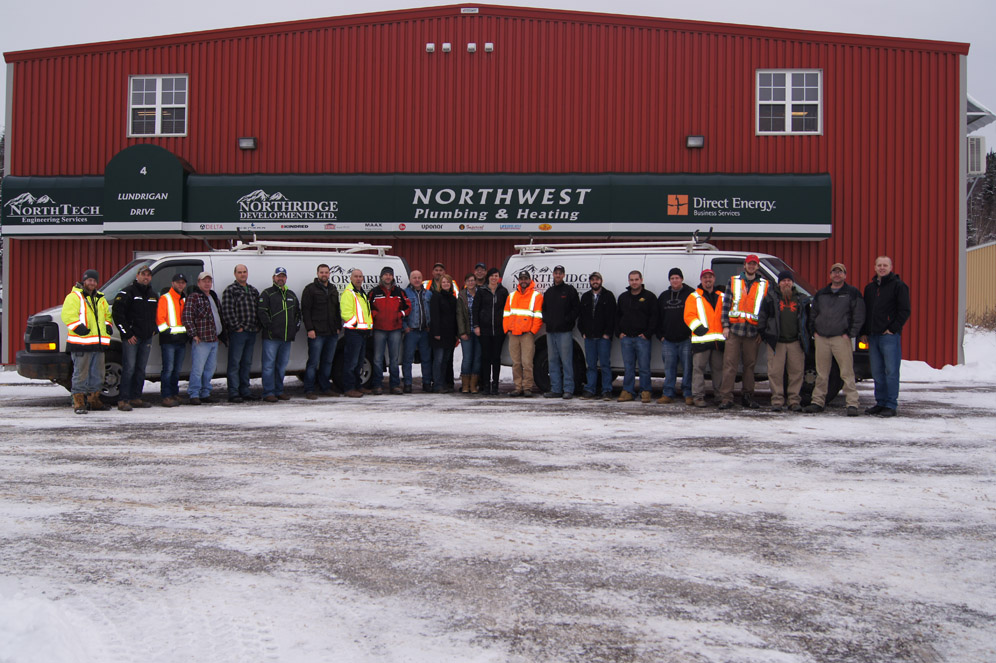 Our Mission
We strive to create a positive experience for our clients; earning trust and respect through innovative and functional designs along with quality service and materials. We take pride in providing a friendly, professional experience to our clients each and every time.
We've Grown!
Northridge Developments Ltd. is under new ownership! As of November 2015, Mr. Todd Doman is the proud owner of Northridge Developments, which trades residentially under Northwest Plumbing & Heating. Along with his existing company, NorthTech Engineering Services Inc., Todd has a great platform for our customers and clients. With our staff, old and new, we have a fantastic team that are ready to dive in. No job is too big or too small - we handle mechanical needs at commercial, residential, and engineering levels of all sizes.
As we have grown, our hard work and dedication has sustained great relationships with those in the industry. We are proud to work amongst these supreme companies to ensure that all your needs are met.
We're Big on Safety!
Northridge Developments Ltd. is committed to providing and maintaining a safe and healthy work environment for all of its employees. To achieve this objective, our company complies with all applicable federal, provincial, local, and industry safety regulations. We also expect all sub-contractors to abide by the same high standards that we expect of our own employees. We take pride in our excellent safety record. Northridge staffs our own OH&S Coordinator.
Meet Our Management Team